November 13, 2023 |
Last Friday ( known trash day for those wanting to put out news that won't get a run in the mainstream press) the Information Commissioner announced that she would not be seeking a third term. Her term ends in August 2024.  What is not clear from the statement was whether the Commissioner received an indication from the Government that  a third term was a reasonable prospect if she wanted it. 
Her statements is:
The Australian Information Commissioner Angelene Falk has advised the Attorney-General that after having the privilege of serving two terms she will not be seeking a third term.
The Australian Information Commissioner said: "I am greatly honoured to have led the Office of the Australian Information Commissioner (OAIC) through a time of exponential growth, technological development, heightened community expectations and great domestic and international change in the regulatory landscape. I remain focused on the protection and promotion of privacy and information access rights and ensuring the OAIC is well positioned for the challenges of the future."
Commissioner Falk said the move to a three Commissioner model marked an exciting chapter for the OAIC.
"There is much I wish to do in the remainder of my term and a key priority is to support Commissioners in their roles and leverage our current strategic review so the OAIC can continue to serve the Australian community over the next decade," she said.
The Attorney-General's Department has advertised the position ahead of the conclusion of the Australian Information Commissioner's term in August 2024.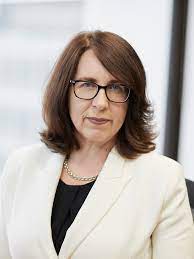 Falk's tenure has been more effective than her predecessors.  That is partly because she has had more resources of late and the pressures to do more given the increased number and size of data breaches have grown.  That said, previous Commissioners left a disappointing legacy.  Regulation has been weak and enforcement negligible.  As such a comparison is of little utility.  While the profile is higher and the work rate better the Office of the Information Commissioner continues to be a weak regulator, even with more powers and money.  The answer is probably getting a replacement from outside the public service who cares less about ruffling feathers and is more about results in Court than speeches given.  Perhaps Rod Sims might want to jump back into heading up a regulator.
This announcement is covered in Gig Guide: Falk to step down as Information Commissioner which also discusses other movements in the digital sphere. It provides:
Australia's Information and Privacy Commissioner Angelene Falk will not seek a third term in the role, choosing to draw to a close what will be a six-year tenure in August 2024.
Ms Falk, who has held the role since August 2018, revealed her intention to step down on Friday. She has held senior positions at the Office of the Australian Information Commissioner since 2012.
In May, Attorney-General Mark Dreyfus announced that the OAIC would move to a three-commissioner model, splitting the responsibilities of information and privacy and appointing Toni Pirani as interim Freedom of Information Commissioner.
The FOI Commissioner role had remained vacant since Leo Hardiman, the first FOI commissioner in seven years, quit after less than a year citing a lack of resources.
Ms Falk said she is "greatly honoured to have led the OAIC through a time of exponential growth, technological development, heightened community expectations and great domestic and international change in the regulatory landscape".
"I remain focused on the protection and promotion of privacy and information access rights and ensuring the OAIC is well positioned for the challenges of the future," she said in a statement.
Services NSW's chief product officer Katherine McDermott is stepping down from the role after almost three years. She has been in the state public service for almost eight years, with the last six years spent at Service NSW. She was accountable for all of the portfolio's customer facing digital services, including the Service NSW app, digital licensing, and digital identity.
Taking to LinkedIn, Ms McDermott said she owes a "debt of gratitude to the incredible team that's worked tirelessly to make digital magic happen for the good folks of NSW".
"The Service NSW Digital Team, take a bow – your achievements are nothing short of spectacular. By putting customers first, you've set a shining example of best-practice government services that are recognised across the globe," she said.
The Australian Research Council has appointed Professor Alastair McEwan as its executive director for biological sciences and biotechnology. Professor McEwan moves from his role as the University of Queensland's pro Vice Chancellor for researcher development. Across his almost 19 years at the University, Professor McEwan has also been dean of the graduate school and head of the school of chemistry and molecular biosciences.
The Queensland Department of Energy and Public Works' inaugural deputy-director for hydrogen Chris Shaw is stepping down to take on a new role. He has led the hydrogen division since March 2022. Before entering the role, Mr Shaw served as an executive director across several incarnations of the state's Department of Resources and at consultancy Arcadis.
The Queensland government has also appointed Gerard Coggan as its new coordinator-general. Mr Coggan moves from energy infrastructure firm APA Group and he has previously served in senior roles at the state Department of State Development, Manufacturing, Infrastructure and Planning.
Innovative solar panel manufacturer SunDrive has welcomed Dr Maia Schweizer as its new chief commercial officer. Ms Schweizer was previously at Fortescue Energy (formerly Fortescue Future Industries) as director for Australia, Western States and, prior to that, was the inaugural chief executive of state-owned energy company CleanCo Queensland. She is also a director of the Blue Economy Cooperative Research Centre.
Quantum Brilliance has appointed Andrew Dunn to lead the company's new UK office. He moves from British semiconductor manufacturer Arm where he was director of strategic business development.
Former head of now-defunct cybersecurity startup accelerator program CyRise, Scott Handsaker, has joined Black Nova Venture Capital as a venture partner. Between the roles he co-founded cybersecurity community and angel investment network Something Real Ventures.
Former CSIRO deputy lead for the hydrogen industry mission Dr Vicky Au has joined engineering consultancy Wood as decarbonisation director for the Asia Pacific. Dr Au spent the last five years at CSIRO and was a director at PwC prior to that.
The new head of the Reserve Bank of Australia's (RBA) payments settlements department is current deputy head Sarah Harris. Before joining the RBA in 2012, Ms Harris spent 13 and a half years at the United Kingdom's Financial Services Authority running the clearing and settlement supervision team and working in the banking and market divisions.
Ms Harris has replaced Greg Johnston, who was in the role since 2013 but is now heading up the "program of work designed to strengthen the RBA's payments infrastructure", according to the bank.
At the Sydney School of Entrepreneurship, the new chief operating officer is Nicholas Harcourt-Baldwin. Mr Harcourt-Baldwin previously served in the same position for Wakefield Property Management in South Africa.
The Clean Energy Regulator is looking to appoint a new chief information officer, after Steven Stolk moved to a general manager position in June to work on "a more dedicated program role in delivery coordination and change management, and established a new Value Management Office capability", according to the regulator. Director of digital products and services Brett Quinton is currently acting as chief information officer.